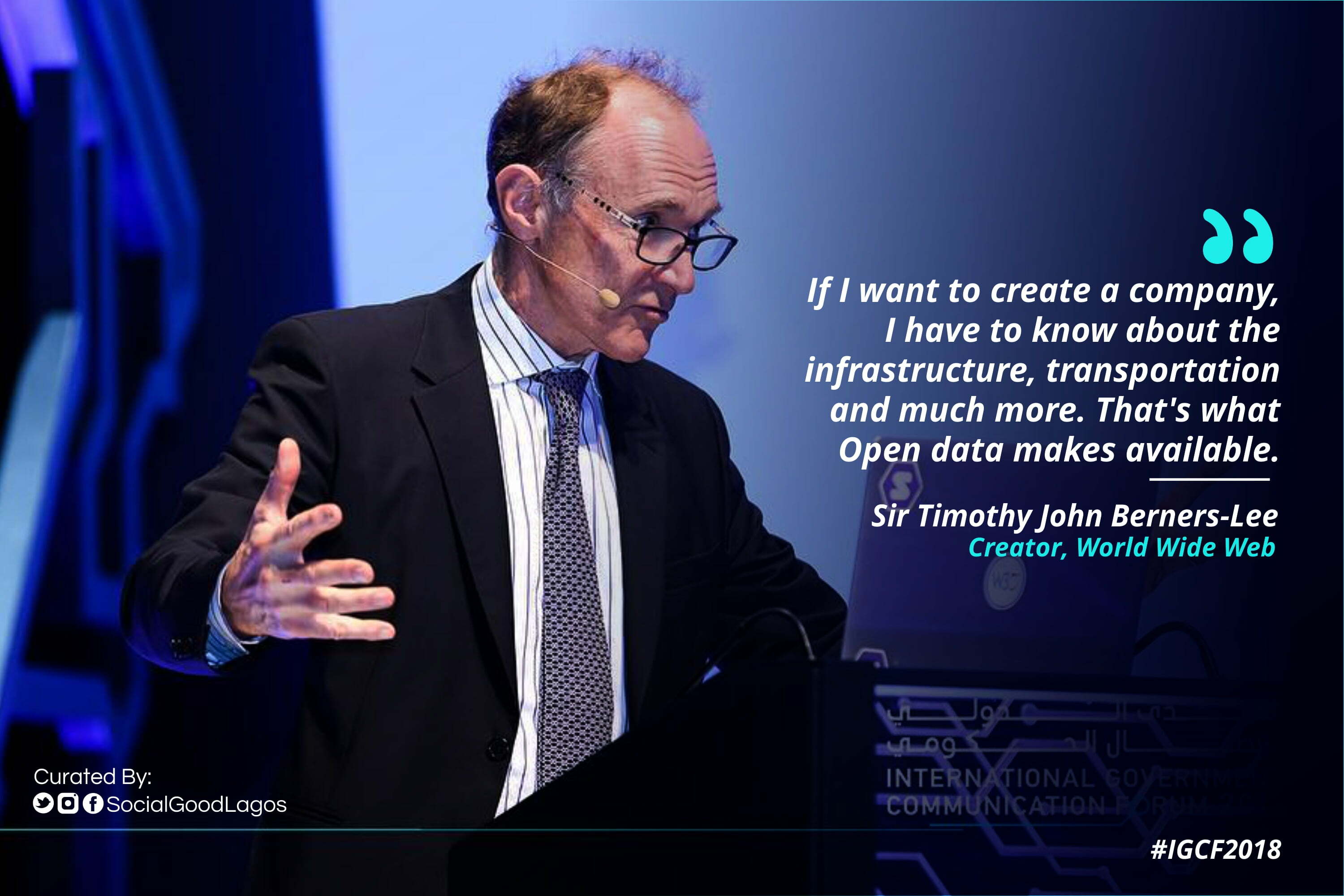 Back From the Future — Gloom & Doom or Bloom?
Technology is undoubtedly transforming our lives, enhancing our ability to solve a wide range of challenges around the world. All the way from Nigeria, I joined some +SocialGood Connectors and Advisors for the International Government Communication Forum, Sharjah, UAE. The convergence of over 40 speakers and 2,500 attendees from 16 countries engaging in progressive conversations about improving Government Communication using new media and technology, will surely have an enormous consequence on the future of governance.
I am particularly interested in the theme of the forum — "Digital Millennium: Where to?", because it incredibly captures two ideas.
First, it is reflective of the fact that there exists a future which promises endless possibilities of technological advancement for the human race — what is commonly referred to as Technological Singularity.
Secondly, it also reflects the idea that with the enormous potential of this future, comes a responsibility for us to define what it would look like. As former President. Lech Wałęsa, of Poland, put it in his speech at the forum — "We can't build the global house of the future if we do not agree on its pillars."
There are indeed threats of which we are already having a taste. Individuals (young & old) are getting addicted to social media, which has even driven some into isolation far from reality. The grey areas around data privacy and protection. Where we have data manipulated for selfish purposes. We are currently still pushing for government and corporate transparency through open data at all levels.
"How can we prevent the use of technology for anarchy? How can we help our children use it for social good — preventing them from using it for illogical or chaotic use?", were the questions posed by HH Sheikh Dr. Sultan bin Mohamed Al Qasimi, Supreme Council Member and Ruler of Sharjah, during the opening speech of the International Government Communications Forum.
I would like to think that the way we see the problem is the problem. When you take a closer look at the challenges that come with technology, you will realize that they are the same personal, community, and national problems that the world has experienced, simply manifesting themselves in new forms, often fueled by greed and vision of some individuals who are self-absorbed.
Allow me to narrow down to the threats surrounding data, which happen to be a major highlight of the forum. There was an intense discussion on how to guarantee the sanctity of data as it's been transferred across levels.
We learned that what is currently missing is some kind of body with a standard code of conduct/ethics around data usage, privacy, and protection that will be enforced by "The Regulator."
The next point of focus is who would regulate. In the hands of the government, due to its bureaucratic nature, it can become an avenue to stifle the entrepreneurial spirit of the private sector. The private sector is not also spared, as they could also be manipulative since they are primarily profit-oriented.
The solution would be "to have regulators from a democratic and not repressive context," according to Naguib Saweris, founder of Orascom Telecom.
In light of this, there's no best word to guide us, other than that of the legendary Peter Drucker who said, "The best way to predict the future is to create it."
I think we forget that the future we so often talk about is mainly a consequence of our decisions and actions today.
My submission to this subject is that technology is not the problem. It is just a tool. It would only produce results based on the objectives and motives of anyone who wields it.
Technology does not directly translate to sustainable development but in the hands of progressive leaders who value mutual respect, shared prosperity, and the common good, it can be transformational.
The major call to action for us is to avoid panic and getting overwhelmed by the possible downsides that the Fourth Industrial Revolution comes with. It's a call for leaders at all levels to be proactive towards the assumed "technological apocalypse" that is upon us.
The future of technology is not fixed. We are daily creating that future by every action we take in form of policies, laws, inventions, etc.
The onus lies on us as custodians of Mother Earth to write our own future — requiring every stakeholder from the public & private sectors. Non-profits and academia must come together to develop an inclusive working guide for effective government communication, that can be tailored nationally and locally across the world.
I believe constructive forums like this that create dialogues that will help develop laws and policies with a clear implementation strategy are what we need for the future.
As Steve Jobs said, "Technology alone is not enough — It's technology married with liberal arts, married with the humanities, that yields us the result that makes our heart sing."
It's our collective responsibility to define and create our future. I believe it should be for us to end extreme hunger and poverty, protect the planet and ensure prosperity, peace and justice for all.
---
First Published on +SocialGood (April 3, 2018)