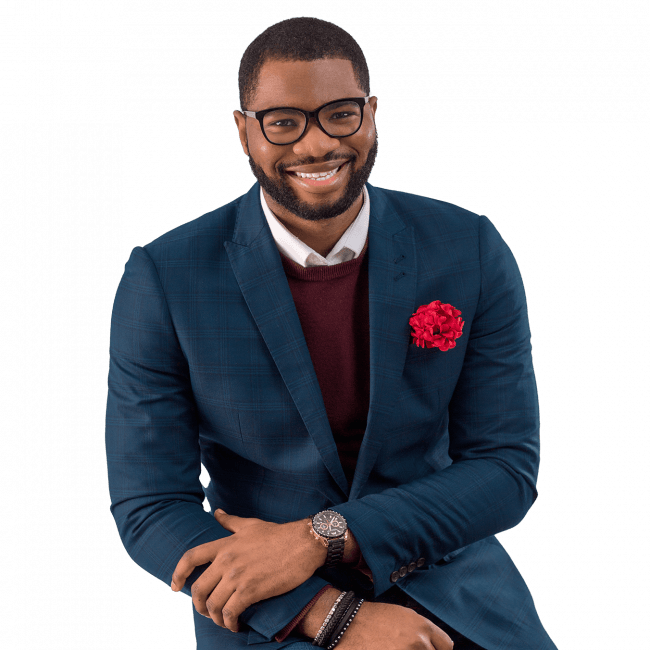 Abraham Ologundudu is an award-winning creative entrepreneur and social development practitioner working at the intersection of research, strategy, design, and communications. He designs and develops solutions for driving personal, ethical, strategic, creative, and digital leadership for the growth of individuals, communities and organisations.As a designer, brand consultant and multimedia producer his work centres on helping leaders forge new frontiers for people development, brand growth, profit and social impact.
My visionary approach, with a keen sense of problem-solving and human-centred design, has allowed me to deliver on projects locally and internationally, integrating social impact and business growth for the development of communities. I have consulted and trained over 100 startup founders on brand experience design, value proposition design, media & storytelling for Wennovation Hub (funded by USAID) and Changing Narrative Africa respectively. I also consult and advise organizations on designing and implementing effective social impact strategy, programme design, social innovation and non-profit management.
As a social change storyteller, my recent publications include –Journey Home: A Short Film on the Intersection of Migration and Masculinity for West African Men; and Beyond Design: A Documentary Podcast on Subverting Hegemonic Masculinity in The Design Industry, in Lagos, Nigeria (Master's Dissertation).
Over the years, I have been recognised by global organisations like TheirWorld, Foreign, Commonwealth & Development Office, the United Nations Foundation, International Board of Business Owners & Entrepreneurs, Bill & Melinda Gates Foundation, Ashoka Africa, the Royal Commonwealth Society, London, and the Global People's Summit. In 2018, I had my first TEDx talk & I've equally spoken to over 15,000 people on leadership, social change, storytelling, design, and innovation.
My leadership journey began at 15 years old when I founded Seasoned Life Journal. A digital platform that helped young people get the clarity, strategy, and tools to execute ideas that will impact their communities. After this, I went on to build his first business (a digital agency) and 2 local non-profit organisations and I've worked and collaborated on several community development projects locally and globally.
I am an adjunct lecturer of design & branding at Mountain Top University, Nigeria. I hold a Master of Arts degree (distinction) in Media Practice for Development and Social Change from the University of Sussex, UK; and a Bachelor's degree in Physics Education from Lagos State University, Nigeria. Also, I hold a certification in Basic Family Life Therapy & Neuro-cognitive reprogramming; an alumnus of the American Express Leadership Academy, and Daystar Leadership Academy.